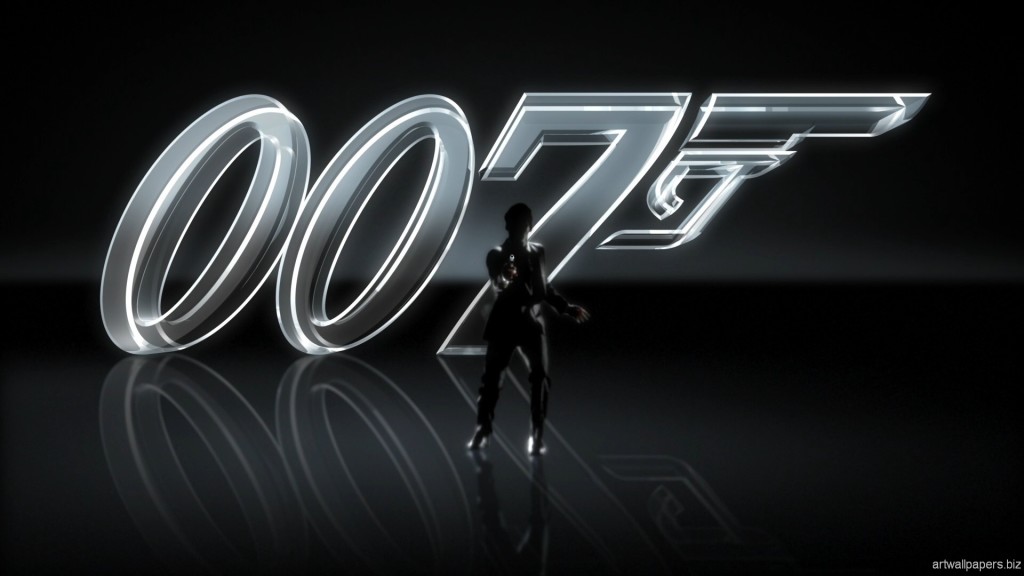 It's a funny thing about the 00s, in that they have such short expectancy. And yet every little thing surrounding them just keeps right-on evolving. All six of the leading men who've portrayed 007 are still very much alive. Meanwhile, James Bond's legacy, which seemed so stunningly anemic just a few short years ago, is suddenly rejuvenated (thanks in large part to the Skyfall). And so here now, in that spirit, IFB presents a ranking of all six Bonds – past and present – in terms of each actor's relevance, if not his ability to put a new stamp on the franchise.
1. Sean Connery. Connery represented the epitome of suave, and – as such – his Bond was both a chauvinist and a lothario. Yet he somehow managed to bring class to the role. Sean Connery had that brogue, if not the bone structure and chest hair to go with it. But he also carried himself with unprecedented poise. You could see it in the way he'd shoot his cuffs or light a smoke. Whatever "it" was, Sean Connery most definitely had it. In fact, one might even argue that there wouldn't be a Bond had it not been for Mr. Connery. Rumor has it United Artists wanted Cary Grant cast in the role, but Albert Broccoli kept steering them toward the Scot (Keep in mind, Grant was not only an American, he was also only willing to agree to a one-picture deal). Connery may very well have proven himself a ripe and mangy bastard, but he cast a looming shadow that has yet to disappear.
2. Daniel Craig.  All anyone needs to know about Daniel Craig's portrayal of 007 is this: The guy has only appeared in three James Bond pictures to date, and two of them are among the top five Bond films of all-time. Daniel Craig represents the reinvention of 007 as a callous blunt-force object. Granted, he's been the beneficiary of great writing. But great writing has also been the beneficiary of him. For it is Craig's Bond, perhaps more so than any other, that underscores the vast importance of simply playing it as it lays. Over the past five years, Daniel Craig has transformed the MI agent into a stone-cold killer with steel jowls. What's more, Craig's got those stunning, deep-set eyes … the kind that might very well have rendered him a pretty boy, had it not been for that scowl.
3. Roger Moore. Roger Moore's tenure began auspiciously, as producers could not agree on whether to cast him. And who could blame them, really? Studio execs had just been taken for a ride thanks to Connery, not to mention the whole mess with Mr. Lazenby between. There was pressure now …. mounting pressure to find a permanent replacement. It was a make-or-break moment, not only for said actor, but for all of James Bond's financiers as well. Choose the wrong man, and critics might say it was all just Sean Connery. Choose the right man, and you breathe new life into Bond's gills. To that end, Roger Moore represented a more refined 007, if not a chivalrous step down. And yet, Moore not only proved himself completely worthy of the mantle, he also exorcised the ample specter of Mr. Connery in the process.
4. Pierce Brosnan. An unfortunate pattern had emerged by the time Mr. Brosnan came along – a good-Bond-bad-Bond scenario via which filmmakers had gone from Connery to Lazenby, then Lazenby to Moore; from Roger Moore to Timothy Dalton, and then from Dalton onto Brosnan. History was on Brosnan's side. But it had nearly six long years to put James Bond back on the screen. To his credit, Pierce Brosnan was able to reinvigorate the Bond mystique. He was not only good, but exceptional as 007, despite never reaching the elite heights of Mr. Connery or Craig. Brosnan was, is, and always will be the one and only Clinton-era 007 – for better or for worse, a stunning reflection of said values.
5. Timothy Dalton. Dalton was a Shakespearean actor by trade, a lifelong student of the theater who more than likely should have stayed there. He brought very little to the role in terms of breaking hallowed ground. Timothy Dalton was a place-keeper, so to speak, slotted in at the last moment when Mr. Brosnan couldn't wrangle free from Remington Steele. Dalton's was a stunningly bland era, marred by regrettable one-liners and mediocre press reviews. He would almost assuredly land square at the bottom of the barrel, had it not been for a virtual unknown by the name of …    
6. George Lazenby. "This never happened to the other fella." No, no, it sure didn't, Mr. Lazenby. While scriptwriters might have assumed this throwaway line little more than an homage, long-time aficionados came to view it as a vote of middling confidence. From day one, Mr. Lazenby – the small-time wannabe who literally forced his way onto the lot – was resigned to becoming little more than a brief footnote in Bond's symphony. The good news is modern die-hards now regard George with a modicum of respect. As a result, the man's become a major hit on conference circuits, raking in some worthwhile cash along the way. Lazenby was neither the first Bond, nor the best Bond. Instead, he was just a Bond, which – while infinitely more tragic – is obviously good enough for government work.