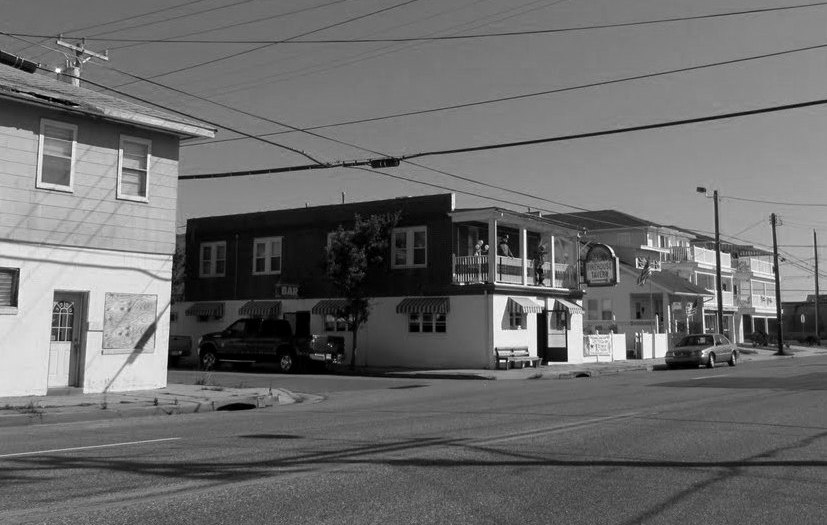 "Hey, Fred."
This is what Robert Connors said. He was buzzed, but not drunk, slumped alone over a barstool at the Firehouse Tavern around 2 AM. It was the second Friday in May, a week prior to when the crowds and city ordinances would allow for every bar to remain open until 5.
Frederick Simmons had just entered along with a second man whom Robert Connors did not recognize. The two of them were drunk, coked-up, both black and in their mid-thirties, with Simmons looming large over the second man at 6'0, 290. The two men separated, with Frederick Simmons flanking Connors as his partner cruised the bar.
Robert Connors was a local, and he knew Frederick Simmons from winter nights spent working at the Wildwood Bowl. The two of them exchanged pleasantries, at which point Connors noticed something out of the corner of his eye. The second man, John Poteat, was brandishing a club, which he slammed down on the galley, demanding money from the bar.
When the bartender refused, John Poteat struck him in the shoulder, wooden club glancing the deltoid with a thud. Frederick Simmons escorted Connors into a bathroom, where he flew into a rage, slamming Connors' head into a sink with such intent it broke the mold. There was water spurting forth now, and the two of them slid down low onto the floor. Connors turned, just long enough to see Simmons' head cast like a halo. There was a flash, and then a thunder, a rusty switchblade piercing Connors before it garroted his throat. There was blood, the sound of gurgling, hot water hissing forth from broken pipes. Frederick Simmons pushed himself up off the body, trudged wet footprints through the bar. John Poteat was on the sidewalk, fighting off a battered bartender who had refused to let him go. Simmons emerged, then doubled back, thinking better of getting caught up in the fray. He hurried south toward a service exit, making his getaway alone.
***