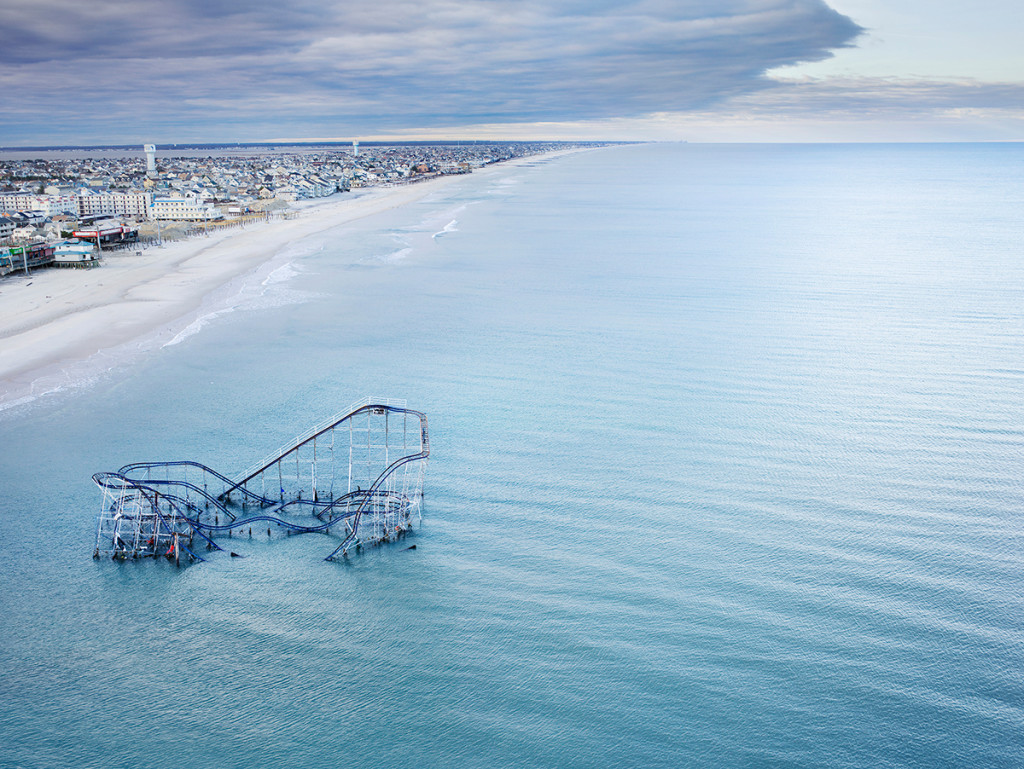 AIPAD (The Association of International Photography Art Dealers) has been holding its annual mixed media exhibition for well over 30 years now. Over time, the show has morphed into something more akin to an art-world happening, attracting major galleries across the globe. The beauty of AIPAD resides in how eclectic the photography is. Regardless of whether you're an investor or an enthusiast, an art dealer or art lover, chances are you'll find a piece to fall in love with at this show.
There's gelatin and transfer, Photorealism and print, celebrity portraiture and essay, video installation and beyond. And while there are far too many photogs on display to give each one their due, it certainly bears mentioning Stephen Wilkes (of Ellis Island fame) is featured wall-to-wall at this year's show. Between his coverage of Hurricane Sandy (see featured image above) and his subsequent photos from Obama's recent inauguration, Wilkes has had what one might refer to as a banner year. And that's a good thing, to be sure, especially given how eye-catching most of his new work is.
Like most shows of this magnitude, AIPAD's major drawback is a general lack of ambiance. The spaces are confined, the thoroughfares are limited, and you feel like you're constantly pinballing from one competing interest to another. But in terms of depth and quality, there simply is no worthwhile substitute. AIPAD represents a veritable treasure trove for top collectors and small fans, alike. And it's highly recommended for anyone who falls between.
(The AIPAD Photography Show runs through Sunday, April 7th @ the Park Avenue Armory, $30 daily admission/$50 for a weekend pass/$10 student admission, Park Avenue at 67th Street.)
Five More For the Offing: