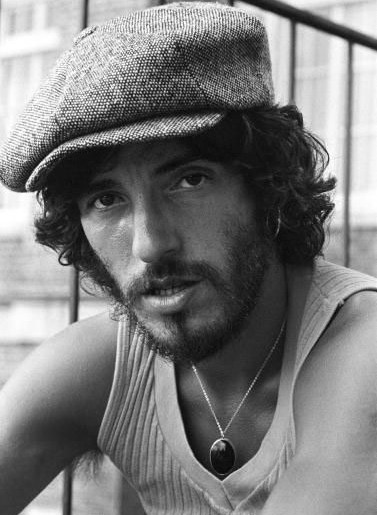 Years ago, when I was dedicating a lot more of my free time to writing music essays, I remember readily avoiding any head-on Springsteen think pieces, the reason being I was intimidated. I mean, I'd bounce around the fringes, sure, interviewing any number of industry people who existed in that universe – Ed Sciaky, Steve Van Zandt, Dave & Serge Bielanko, Alejandro Escovedo (just to name a few). But I never really had the guts to zero in on Bruce himself. This despite – or perhaps as a result of – the fact I had always kind of revered the guy.
So, anyway, fast forward to a week ago when I'm sitting around in my apartment, reading a new collection of Springsteen interviews entitled Talk About A Dream (co-edited by Backstreets Publisher Chris Phillips). The deeper I delved, the more I found myself believing, "Now this … THIS is how you put together a comprehensive book about Bruce Springsteen."

By the time that I was finished, more than half of that book's pages wound up dog-eared and highlighted. As a matter of fact, the whole goddamn thing just kind of stuck there in my periphery. In the days that followed, I decided I was interested in publishing an IFB post about Bruce, one that provided some level of insight into the rocker's work ethic, his sense of compassion, his undying ability to avoid artistic compromise. More than anything else, I wanted to choose seven classic "stories" that might demonstrate who and what Springsteen is … what it is that drives him, why he continues to endure. And so here now, in that spirit, are the seven best examples I could find: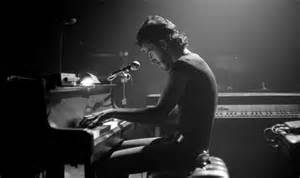 1. The 'Rosalita' Story (as related by Springsteen during a 1975 "lost" interview with a European journalist. This interview was subsequently recovered, and then published via Backstreets): "[Rosalita]'s just about a guy. Like when I was a kid, I had this one girl, and her mother – it's the same old thing, it happens every day: the hassles with the parents and stuff. And I had a court injunction put against me when I was 16 or 17 or something. That I couldn't go near this girl because I was – I don't know what the hell I was. But they did that. It was a thing where her mother disliked me a lot and went to the trouble of calling the cops on me if I came around. Had a court thing go down where I couldn't see her. So I guess that's what 'Rosie' is about. At night you walk by the house but you wouldn't go up to it, or you'd run up the driveway and stand under the window and say, 'Hey!'"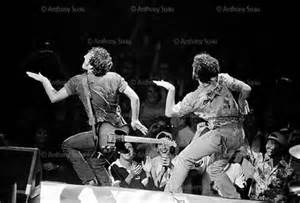 2. Night At The Movies (as related by Springsteen during a 1981 Musician interview with Dave Marsh): "The other night I went out, I went driving, we were in St. Louis. Got a car and went out, drove all around. Went to the movies by myself, walked in, got my popcorn. This guy comes up to me, real nice guy. He says, 'Listen. You want to sit with me and my sister?' I said, 'Alright.'
So we watch the movie. It was great, too, because it was that Woody Allen movie [Stardust Memories] the guy's slammin' to his fans. I'm sittin' there and this poor kid says, 'Jesus, I don't know what to say to ya. Is this the way it is? Is this how you feel?' I said, 'No, I don't feel like that so much.' And he had the amazing courage to come up to me at the end of the movie and ask if I'd go to his home and meet his mother and father. I said, 'What time is it?' It was 11 o'clock, so I said, 'Well, OK.'
So I go home with him, he lives out in some suburb. So we get over to the house and here's his mother and father, laying out on the couch, watching TV and reading the paper. He brings me in and says, 'Hey, I got Bruce Springsteen here.' And they don't believe him. So he pulls me over and he says, 'This is Bruce Springsteen.' 'Aw, g'wan,' they say. So he runs in his room and brings out an album and he holds it up to my face. And his mother says, 'Ohhh yeah!' She starts yelling 'Yeah!' She starts screaming.
And for two hours I was in this kid's house, talking with these people, they were really nice. They cooked me up all this food, watermelon, and the guy gave me a ride home a few
hours later.
I felt so good that night. Because here are these strange people I didn't know, they take you in their house, treat you fantastic, and this kid was real nice. They were real nice. That's something that can happen to me that can't happen to most people. And when it does happen it's fantastic. You get somebody's whole life in three hours. You get their parents, you get their sister, you get their family life, in three hours. And I went back to that hotel and felt really good, because I thought, Wow, what a thing to be able to do. What an experience to be able to have, to be able to step into some stranger's life.'"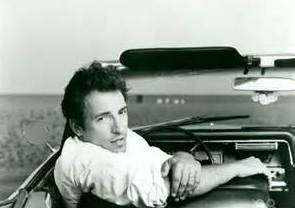 3. The Harry Chapin Story (As related by Springsteen during a Congressional Medal of Honor Ceremony at Carnegie Hall on December 7, 1987): "I remember when Sandy [Chapin] sent me this tape [of Harry's 'Remember When the Music']. I listened to it and I said, 'Gee. This is a little on the corny side. And I sat down and I tried to think of what the song was about. And I guess there was a time when people felt that music provided you with a greater sense of unity, a greater sense of shared vision and purpose than it does today. And my generation, we were the generation that was gonna change the world. Somehow we were gonna make it a little less lonely, a little less hungry … a little more just place. But it seems that when that promise slipped through our hands, we didn't replace it with nothing but lost faith. Now we live in times that are pretty shattered. I got my music. You got yours. The guy down the street, he's got his. And you could kind of sit back and say – not cynically but truthfully – 'Well, maybe, maybe all men are not brothers. Maybe we won't ever know who or what we are to each other.' But I think Harry instinctively knew that it was gonna take a lot more than just love to survive. That it was gonna take a strong sense of purpose, a duty, and a good, clean eye on the dirty ways of the world. So in keepin' his promise to himself, he reminds us of our promise to ourselves. Tonight, alongside Harry, it's that promise that his spirit would have us remember, and honor, and recommit to. So … do something. And may his song be sung."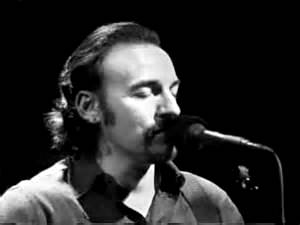 4. The 'My Father's House' Story (As related by Springsteen during a solo acoustic performance at the Christic Benefit Concert, Los Angeles, November, 1990): "I used to, uh, I had this habit for a long time. I would get in my car and I would drive back through my old neighborhood, back to the town that I grew up in. And, uh, I'd always drive past the old houses that I used to live in. Sometimes late at night … when I used to be up at night (laughs). And, uh, I got so I would do it really regularly … two, three, four times a week, for years. And I eventually got to wonderin', What the hell am I doin'? And so, I went to see this psychiatrist, and, uh – this is true – and, uh, I sat down and I said, 'Doc, uh, for years I've been getting in my car and I drive back to my town and I pass my houses late at night and, y'know, what am I doing?' And he said, 'I want you to tell me what you think that you're doing.' So I go, 'That's what I'm paying you for.' So he says, 'Well, what you're doing is that something bad happened, and you're goin' back there, thinkin' you can make it right again. Something went wrong, and you keep going back to see if you can fix it, or somehow make it right.' And I sat there and I said, 'That is what I'm doing.' And he said, 'Well, you can't.'"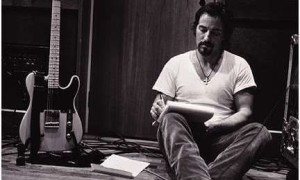 5. The Childhood Buddy Story (As related by New Jersey native Steve Eitelberg and reported via Philadelphia Inquirer Staff Writer Daniel Rubin on September 9, 1999): "The tale that most shows Springsteen's soul resides with Steve Eitelberg, who owns a clothing store in Deal and who has known [Bruce] since he was a shy teenager who couldn't even make eye contact.
Two and half years ago, Steve Eitelberg's wife, Lynn, was dying of lung cancer. One morning at the Monmouth County Medical Center, a nurse told him 'Someone on the phone says he's Bruce Springsteen.' Springsteen asked if he could visit. He stayed the whole afternoon, telling stories, singing 'Secret Garden' – her favorite song – just stroking her arm.
The next afternoon 'There he was again in the doorway,' says Eitelberg, 53, over an extra-large cheese pizza in Neptune. Springsteen settled in and started doodling a stick-figure portrait of his family. 'This is Bruce, this is me. Let's put notes here, because I'm Bruce. Let's put the kids here.'
Lynn motioned. 'Oh, you want me to sign it. You want it to be worth 50 cents.'
He returned on a third day, with his guitar, but by then she had sunk into a coma. 'He showed up at her funeral and sang 'Secret Garden' over her casket for me and my kids,' Eitelberg says.
Since then, on the same day each year, Springsteen has walked into Eitelberg's shop, and they've polished off a few bottles. Last year, Springsteen noticed a set of congas that Eitelberg's therapist encouraged him to take up after his wife's death.
'You're gonna play drums in my band,' Springsteen told him. When he came to pick up clothes for the European leg of the tour in April, he walked into Eitelberg's office and asked, 'You been practicing?'
Eitelberg made his musical debut on August 9th before 20,000 people at the Continental Airlines Arena in East Rutherford. Calling 'my haberdasher' to the stage, Springsteen had him join the band for 'Spirit in the Night,' a song nearly as old as their friendship."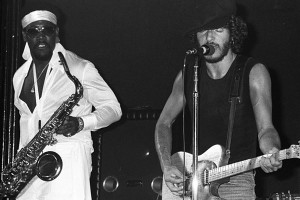 6. The OTHER Bomb Scare Story (As related by me, shortly after a Clarence Clemons concert at The Stone Pony on Sunday of Labor Day Weekend, 2001): "Clemons was nearly 90 minutes into his set when he first stepped to the fore, insisting there was a 'situation,' and it would require every fan in attendance to exit through the back fence area, where they would await further instruction. Within minutes, word spread that someone had called in a bomb threat, and when officials arrived on the scene with an array of bomb-sniffing K-9s, those rumors were all but confirmed.
And so we waited, for 15 grueling minutes a capacity crowd of 300+ fans just stood there and waited, stalwart die-hards leaning up against wood barriers as if they meant to storm the kingdom. When at last the gates were lifted, there was a blitzkrieg the likes of which you only see in rugby matches. Fans went surging for the bottleneck, arms flailing, elbows lifting, grown women checking men into the sides of idling vehicles. And for what? The opportunity to pack themselves like lemmings near the stage?
Meanwhile, the shame of it was that none of this – or, at the very best, a very negligible percentage – had anything to do with Clarence Clemons. It had everything to do with the fact that Springsteen was now rumored to be waiting in the wings, much like he had been the previous evening. Early on during the concert, a nearby fan spotted Springsteen's guitar tech hanging out back by the sound board. A half-hour later, another fan confirmed the on-stage set list included a sprawling 10-song encore, leaning heavily toward more E Street Band material. At the same time, on the far right-hand side of the stage, all eyes were on a tiny opening between the backstage curtains. Someone claimed that Bruce was back there, pacing to and fro in denim jeans.

In the end there would not be any Bruce Springsteen on that evening, at least not near the limelight. The prevailing wisdom was that Springsteen was, in fact, on-hand during the show. And what's more, he had every intention of taking the stage during the encores. Only when the bomb scare got called in, Springsteen almost immediately made for the exit.
Later on, as Clemons' encore drew fast to a close – countless holdouts surging forward in immense anticipation – the general mood began to sour. People were drunk, after all, and miserable, several of them claiming it was a "real sell-out maneuver" for Bruce to rush out of the venue like he did. I overheard all this while drinking whiskey at the tiki bar, all the while wondering what a situation like that must feel like for Bruce Springsteen. The dilemma of agreeing to show up and support a friend near your hometown, this despite the fact you know your very presence might eclipse that friend's performance. The unspoken fear you might be the reason why his shows sold out so quickly. And what of that whole bomb threat? Could that have been some jilted fan? A small rival promoter? Some underage rapscallion who couldn't get into the venue? Could it have been some ne'er-do-well who might have seen Bruce in the building? Someone toward the rear who got piss drunk before assuming he might divert his way up front?
I mean, what does a situation like that do to a guy like Springsteen's psyche, knowing there's no real way that he can win? That heading over to a local bar to jam with his good friend might also mean he's stealing that good buddy's spotlight? How heavy must it weigh on Springsteen's head, the split-second decision to skip out rather than stay? I mean, Springsteen's played his way through larger bomb scares, yes? So it might be kind of inconsistent to assume that he'd go running for the hills, what with Clarence up against it.
Anyway, the point being, there have got to be a thousand different angles to consider once you achieve a certain status. And last Sunday night in Asbury, I kind of found myself at odds with the entire bullshit vibe. Then again, the only reason I'd originally agreed to drive all the way up there was that I thought I might have an opportunity to see someone whose name wasn't even on the ticket. My hypocrisy, it would seem, ran just as murky as the others'."
(Editor's Note: Following the publication of this post, Stan Goldstein of The Star Ledger wrote to clarify, "Springsteen was not at the Stone Pony on Sept. 2, 2001. He was never there, he never ran out on Clarence when the bomb scare happened. I worked security that night and was in the backstage area. People were all in anticipation that Bruce would be there. Yes, [Springsteen guitar tech] Kevin Buell was there. [Springsteen bodyguard] Terry Magovern was there too. But Bruce was not there. The rumors were going strong, yes, there were some songs on the set list (I saw it). But despite all the 'sightings,'  [Bruce] was not there.")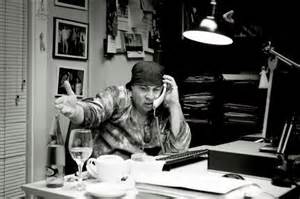 7. The 'Ain't Got You' Story (As related by Steven Van Zandt and reported by the New Yorker's David Remnick on July 30, 2012): "In the late eighties, Springsteen played 'Ain't Got You,' which appeared on his album Tunnel of Love, for Steven Van Zandt. The lyrics tell of a fellow who gets 'paid a king's ransom for doin' what comes naturally'  – who's got 'the fortunes of heaven' and a 'house full of Rembrandt and priceless art' – but lacks the affections of his beloved. Van Zandt recognized the self-mockery but didn't care. He was aghast.
'We had one of our biggest fights of our lives,' Van Zandt recalled. 'I'm, like, 'What the fuck is this?' And he's, like, 'Well, what do you mean, it's the truth. It's just who I am, it's my life.' And I'm, like, 'This is bullshit. People don't need you talking about your life. Nobody gives a shit about your life. They need you for their lives. That's your thing. Giving some logic and reason and sympathy and passion to this cold, fragmented, confusing world – that's your gift. Explaining their lives to them. Their lives, not yours.' And we fought and fought and fought and fought. He says 'Fuck you,' I say 'Fuck you.' I think something in what I said probably resonated.'"