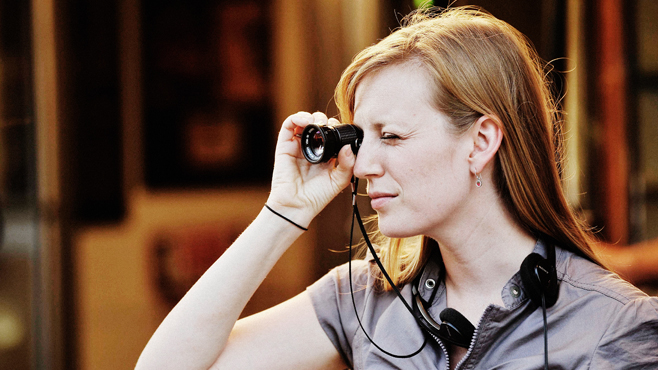 The mid-to-late 90s represent a blind spot for me, at least in terms of cinema. I was drunk, for the most part, without money or means. I was living alone, which meant no cable, and I was in between relationships, which meant no movie nights. It was the winter of my discontent, a full five years before I took up writing about A&E.
It is for this reason I often find myself returning to that period, mining for great movies I might have missed along the way. This explains how – and why – I finally got around to watching The Sweet Hereafter late last week. The movie was fantastic, but I found myself distracted by one name during the opening credits.
Sarah Polley.
I know Sarah Polley. That is to say I recognize her as the autobiographical voice behind 2013's Stories We Tell. Polley downplayed her background throughout that documentary, passing herself off as a better-late-than-never B-actor. Upon further investigation, it turns out Sarah Polley was actually a teen sensation, having landed the lead role in CBC's Road to Avonlea before she turned 11. That series was rebroadcast via Disney, a corporation that would eventually black-ball Polley for refusing to remove a peace symbol during a White House gala. The symbol was a sign of protest, a silent dig against the first Gulf War. Having seen fame's early compromise, Polley's focus began shifting.
In the mid-90s, Polley became an indie starlet, then an activist. She lost a pair of teeth during a protest in Toronto. Over the course of the next decade, she made a formidable transition into directing. Her feature-length debut, Away From Her, racked up seven Genie Awards in 2007, while appearing on more than a dozen major critics' "Top 10" lists. Next came Take This Waltz, a touching meditation on relationships, the pre-publicity of which became overshadowed thanks to talk of an appearance by Sarah Silverman's vagina.
Last May, Roadside Attractions released Stories We Tell – a documentary that chronicled Sarah Polley's extensive search for her biological father. Polley positioned the film as a narrative about the everyday fictions people construct to keep the distant past at bay. Championed by critics, Stories We Tell has since been awarded Best Documentary by The National Board of Review and Best Documentary Screenplay by the Writers Guild of America (among other things).
At 35, it would seem that Sarah Polley is only now beginning to appreciate the long-term fruits of all her labor. For here we find an actor who lost her mother at 11, got spurned by Hollywood at age 13, and spent her entire childhood being raised by a man who it turns out was not her biological father. Yet, Sarah Polley has consistently proven bold enough to rise above, to oppose the Hollywood machine, to bypass an easy road at every turn along the way.
Consider this: During the late 90s, Sarah Polley famously turned down a role in Almost Famous that made Kate Hudson an Oscar-worthy name. Fast forward 15 years, and Kate Hudson's making cameos on Glee. Sarah Polley, on the other hand, is a highly-respected actor, director, political spokeswoman and writer. Polley's an atheist, and yet a true believer; a divorcee, newly married. She's a staunch advocate for Toronto, her constant home and place of origin. She's emerged at middle age a constant testament to her own assertion that less corporate backing results in more creative freedom.
Anyway, that's a little bit of what I learned after watching 1997's Sweet Hereafter, a unanimously-acclaimed motion picture featuring Sarah Polley as its moral conscience.