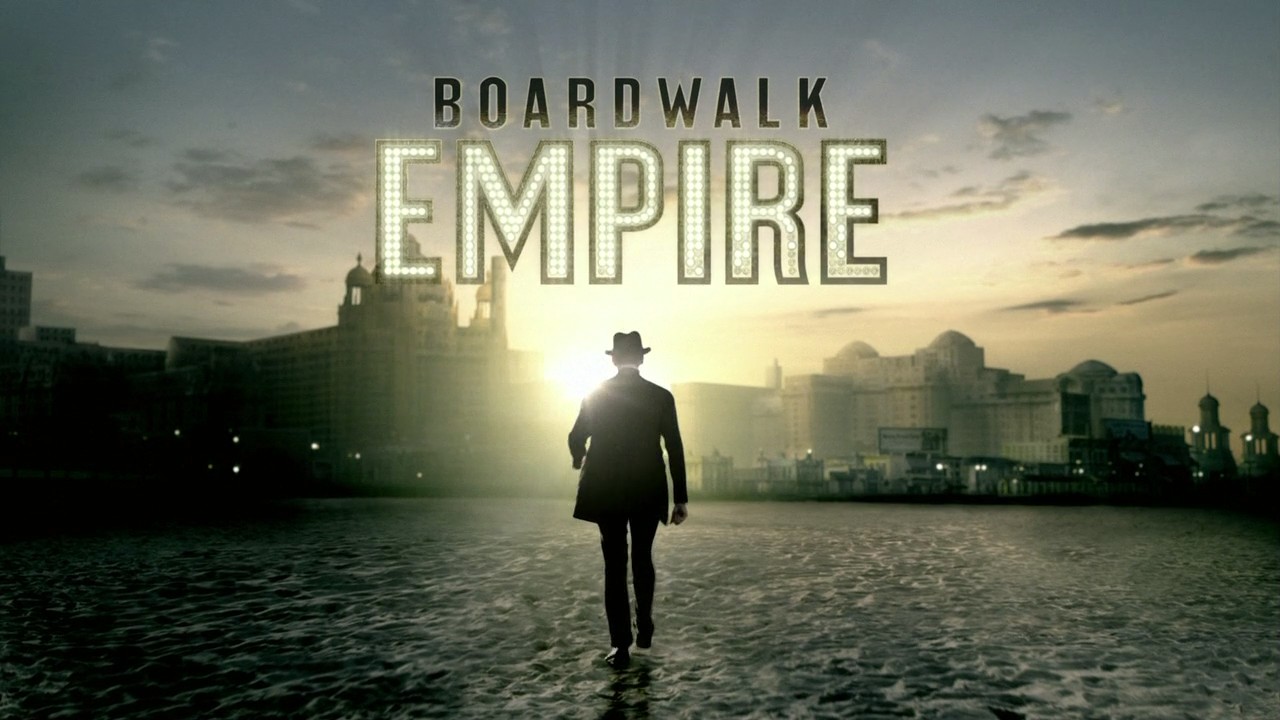 There is a rumor, rather prevalent, that David Chase forbid the use of tight shots centered around the back of any actor's head throughout production on The Sopranos. Too clichéd, Chase believed (with the exception of a minor dream sequence during Season Four). Yet, if one watches the opening credits of either Mad Men or Boardwalk Empire – anchored by Chase protégés Matthew Weiner and Terence Winter, respectively – it's difficult to ignore the prominent use of that shot.
David Chase was correct about so many things, in retrospect, his shadow must prove staggering, especially for Winter, whose follow-up to The Sopranos exists inside a similar universe. Because both Mad Men and Boardwalk Empire are period pieces, Weiner and Winter find themselves saddled with the responsibility of remaining true to bygone eras. Weiner has proven exceptional at this, building sets and storylines that are more true to 1960s America than 1960s America originally might have been to itself. Terence Winter, on the other hand, has struggled, in large part because he has taken shortcuts in the service of drama. "Never let the truth get in the way of a good story," Nucky Thompson explains during Boardwalk Empire's pilot episode (an adage originally adapted from Mark Twain).
While Matthew Weiner uses exteriors, Terence Winter opts for CGI, suggesting lush, almost-impossible backdrops along a pixelized horizon. Mad Men inserts well-known figures into minor, incidental scenarios (e.g., Don Draper taking meetings with Conrad Hilton during Season Three). Boardwalk Empire, on the other hand, runs fast and loose with historical record (e.g., Al Capone engaging in a non-existent mob war alongside Nucky Thompson toward the end of Season Three).
And this … well, this is small potatoes, really.
Boardwalk's central character (played by Steve Buscemi) is based upon a real-life political fixer named Enoch Johnson, who ruled the A.C. rackets for the better part of 30 years. There are similarities between the character and the man, including a law enforcement background and an unrepentant willingness to capitalize on The Volstead Act. Yet, for the most part, Enoch Thompson eventually evolves into a work of fiction. And herein lies a problem.
Die-hard fans began tuning in because Boardwalk Empire was a mob drama, on HBO, co-produced by Mark Wahlberg, with a pilot episode directed by Scorsese. They began tuning in because Boardwalk Empire came helmed by a well-known writer from The Sopranos, that guy who wrote the famous Pine Barrens episode. Die-hard fans began tuning in because Boardwalk Empire promised a unique setting and a deep historical background; it promised tits and ass and Steve Buscemi; it promised Luciano and Capone, Arnold Rothstein, Meyer Lansky; it promised that dude who played Omar on The Wire. It promised all of these things, which inevitably led one to wonder, How on earth could this show possibly go wrong?
Well, let us first acknowledge that Boardwalk Empire never unabashedly went wrong. Let us next acknowledge that 20 years ago Boardwalk Empire might have been the greatest thing on television. And let us finally acknowledge that 20 years ago Boardwalk Empire – in its current form – never would've, or even could've, existed.
Let us consider that Martin Scorsese never directed another episode after the pilot, that being a dramatic follow-up to The Sopranos might well have been the toughest gig in show biz. Let us consider that Terence Winter may have been well-suited continuing under the tutelage of David Chase, whose tolerance for gimmickry was nil. Let us consider that Winter has treated the deep historical background of Atlantic City much like a pitbull treats a chew toy; that Michael K. Williams played a stronger character on The Wire than he does on Boardwalk Empire. Let us consider that tits and ass alone provide very little in the way of cinema, and let us consider that Steve Buscemi, while one of the most malleable character actors on the planet, has never done so well cast in the lead.
Everything on Boardwalk Empire is centered around Buscemi. And more often than not, this proves to be an advantage. But as the tension builds and we see Nucky going head-to-head with Arnold Rothstein (among others), Buscemi's lack of prowess begins to take its toll. There are fight sequences that make Buscemi look like a tackling dummy, kissing scenes that make him look like Dagwood Bumstead. There's a sex scene during Season Four that is choreographed to look more like a Scorpions video, distracting from Buscemi, who's standing fully clothed, railing away on Patricia Arquette in the middle of a monsoon.
While Buscemi is more talented than 99% of all television actors, his onscreen presence pales in comparison to contemporary antiheroes played by James Gandolfini, Jon Hamm, Bryan Cranston and Idris Elba. I mention this by way of explaining if every character on Boardwalk Empire is made to fall in line, Nucky Thompson needs to appear more domineering (Enoch Johnson was, in fact, a physically intimidating figure). Along those lines, drafting Stephen Graham to play Al Capone reduces that role to caricature. The same can be said for casting Paz de la Huerta as a flapper. Mickey Doyle with that chuckle? The D'Alessios ala Heckle and Jeckle? It's all schtick, weak gimmicks, like Meyer Lansky announcing himself on the scene as if he's just tunneled his way clear from finishing school. Richard Harrow (played by Jack Huston) is the only supporting character whose affectation doesn't come off as pastiche. For an HBO drama, the rest seems
wildly out of place.
Existing in mild opposition is the role of Margaret Schroeder, a female lead so drab the writers cannot find one thing to do with her. Last season, Boardwalk Empire wasted an entire arc on some convoluted subplot involving Margaret Schroeder and Arnold Rothstein. That arc went nowhere, which, oddly enough, brings us to one of Boardwalk Empire's wisest decisions – doing away with Jimmy Darmody. Killing off a major character at the end of Season Two (or Three) has become custom; a way of disposing of dead weight under the credible guise of story. And if any of Nucky's henchmen deserved to make a rightful exit, Michael Pitt (as Jimmy Darmody) eventually proved to be the one. The level of tension leading up to Jimmy's death represented a high point for the series, reaching a climax just before it hit a cliff in Season Three.
At the beginning of that season, Gyp Rosetti (played by Bobby Cannavale) appeared as if immune from repercussion, telling off every mogul in the room. By mid-season, Rosetti had taken over an entire Jersey village, forcing taxpayers to swear allegiance. By the end of Season Three, the entire show had been reduced to little more than kiss-kiss bang-bang, a shooting gallery with legs. Harsh critics responded duly, reflecting a minority opinion that compelled producers to skip ahead another seven years, pressing forward into Boardwalk's final run.
Three shows – The Sopranos, Mad Men and Boardwalk Empire – each of them cut from a similar cloth (look no further than the trio of blondes favoring a gimp leg). And yet Matthew Weiner and David Chase have managed to avoid almost all the major lapses Terence Winter keeps repeating. It's as evident throughout Boardwalk Empire as it was in Wolf of Wall Street – another Winter screenplay falling just short of its mark.