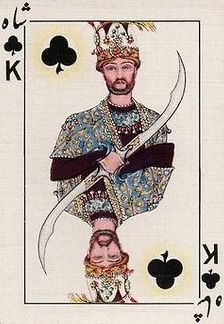 I had been working on a microphone for seven years now, since the summer of 1992, arriving at a point where I felt extremely confident and in control. On the best of nights I'd set to rambling for six-plus hours, diving up and off and over counters until my ankles hurt and my throat went dry. I would engage hecklers. I would receive – and then tear up – any of the incoming complaint cards. The summer tourists would acknowledge me from motel porches. They'd buy me drinks at corner bars. They'd call me Dime King, or the Dime Guy, or that dude who works the Lucky Strike on Surfside Pier. And yet, despite all this, I had ignored the most refined part of my role.
I was a manager, promoted originally to be an assistant. For the past two summers I had been reporting directly to Bill Morey, Jr., a man with whom I shared an utter dearth of communication. Once, during an August stretch in 1997, I had referred to Bill over the microphone, pointing him out to a counter full of people. Bill had responded by walking toward me. "Do not ever speak my name across that microphone again," he'd said. Bill Morey, Jr. was reserved, and, as an employer, it had been my experience that he resented my flippant attitude, my drunken lifestyle, my rejection of authority, and the evidentiary sense that I was immune because I was a draw. The animus was palpable, and it began to mutate during the summer of 1998, amidst a period when the year-to-year receipts kept tumbling. Bill had phoned down to the games one afternoon, dissatisfied with the Ring Toss's performance. His solution: I should take down all of the existing stock in the Ring Toss, replacing it with a series of Tasmanian Devils. "That's not gonna work," I asserted, insisting that the Ring Toss was a choice game, and, as such, it needed to provide the winning customers with a choice. My objection was overruled, and six days later, when Bill requested that I reflash the stand, I bristled. "I told you we couldn't run a choice game without providing the customers with a choice." To which Bill responded, "Look, Bob, you can either do it, or I can fire you and hire somebody else to do it instead."
***
One day toward the end of August (1998), I got a call in the offices above Surfside. There was a reporter from the Philadelphia Inquirer waiting at the Dime Pitch to see me. I hurried down, assuming that there must have been another accident along the pier. As it turned out, that reporter, Jacqueline Urgo, was working on a piece about the boardwalk's games. "I was told you were the most talented microphone operator along these planks," Ms. Urgo offered. The two of us spoke, and I welcomed Jacqueline to use any or all of my quotes. When the accompanying article was published, featuring a full-color spread on page one of the South Jersey section of that Sunday's Philadelphia Inquirer, I felt validated. There was no official word from Bill Morey, Jr., however, and my sense became that I had taken yet another leap of post. Urgo's piece was complimentary, referring to me as both a "guru" and "the best." But it also traded in the level of superlative that burns people, particularly those who are zeroing in upon what isn't being said.
The next two weeks, they passed by slowly, and midway through September I received word that Bill had mentioned wanting to go in a "different direction" with the games. My girlfriend, Talia, was taking classes back at West Chester, and I would call her from the office, complaining that if I did get fired, I'd forfeit any chance of collecting unemployment. I missed Talia, I was in love with her, and when she confirmed that she would be returning to attend the Irish Fall Festival the final weekend of September, I decided that I would be attending the Irish Fall Festival, as well. The Festival was a three-day event – a monument to excess that all-but dominated Lower Anglesea. I was afraid of Talia cheating on me, which was why I had decided to take that weekend off.
Sunday, September 27th – the last day of the season. I wandered up to Surfside, hoping to collect my annual bonus. As I rounded the Dime Pitch, I was directed to Guest Services, where an emissary stood in wait. My belongings had been collected and they were handed over in a trash bag. There would be no end-of-season bonus, I was told. I remained there, dejected, ostensibly stunned. I completed a perp walk, off the pier, and then down the ramp at 26th Street, where I kicked a wall and clenched my fists. I took a breath, then kept on moving. Crass thoughts came cycling fast now, arguments both for and against what had just taken place. I was out of a job … a job that had become my identity; that had balanced out my shame; that had allowed for me to live in a tourist town, to blow off college, to hibernate through winters. I was out of a job that had allowed for me to meet not one, but two of my long-term girlfriends; that had connected me to an ever-growing network of people. I was out of a job that had provided me with access; that had transformed me into a spectacle. I was out of a job that I had coveted ever since arriving on Five-Mile Island way back in 1992. I was out of a job now, and my lease was expiring. I started packing my things. I saw no reason to return.
Day 1,500

(Moving On is a regular feature on IFB)
©Copyright Bob Hill
Member, American Authors Guild