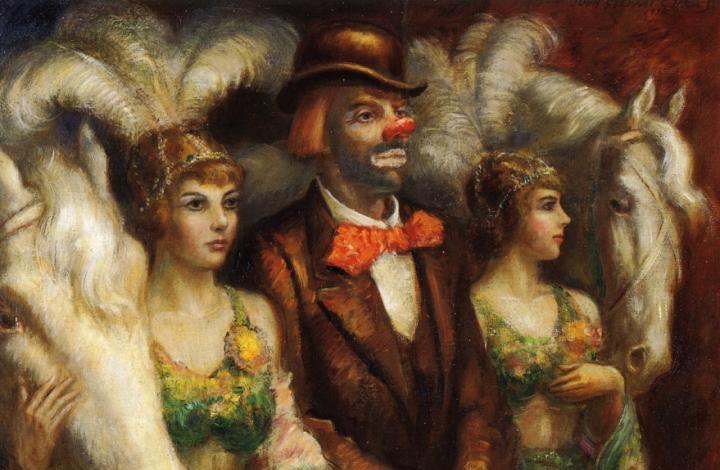 Talia's eyes are closed, but she is not asleep. I am seated along the edge of the mattress, where I will remain until this beer is done. I will sleep then, waking in the afternoon. We will leave then. I will request that Talia drive my car. I will sleep a second time along the parkway; I will wake once more along Route 322. I will take a shower, and I will eat some food. During the evening I will assure Talia that I love her, and that I need her, and that I am sorry for an entire litany of things (but not the truth). I will begin to drift while Talia is applying her astringent. I will make a play for sex, the end results of which will be surprisingly good.
As of now, I feel sedated. There is a moondust glow throughout the room. I close my eyes. A full week passes. The following Saturday my parents throw me a graduation party, which filters into Christmas, and – six days later – the millennial turn. In early January, I use the gift money from my graduation to finance an impromptu trip to Tampa. Ed and his girlfriend have taken care of the arrangements. Talia and I need only to pay for our travel, beer and food.
The trip passes uneventfully. I am given a message to contact one of the Dougherty brothers upon our return. The Doughertys are a trio of business owners. They have operated along the Wildwood boardwalk for years. During the late nineties The Doughertys negotiated a revenue-sharing deal to open several race games inside of the Old Town section of Kissimmee, Florida. I know Old Town. That is to say that I am familiar with the area. Meghan and I stayed there during a week-long visit to Disney World in early June of '95.
I return the Doughertys' call, at which point they offer me a position – $30K plus benefits, with the possibility of earning an additional $2,500 in bonuses. Between October and May I am to be stationed inside Old Town. Between Memorial Day and the end of September, I am to be stationed along the Wildwood boards. Assuming I accept, the Doughertys would allot me a temporary room inside of their Orlando condominium. As a tenant, I would be granted access to an indoor gym, and an outdoor pool. My rent would start at $75 a week. All of my utilities would be included.
There is little for me to consider, and I accept the Doughertys' offer. E.J. Dougherty books me on a flight to Orlando that is scheduled to depart the following afternoon. I pack my bags, and I arrange to visit with Talia at her parents' house in Northeast Philadelphia. Talia's expression turns gaunt when I confront her with the news. Time is short, I equivocate, and the two of us need to settle in upon some terms. We will stay together – that much is a given – and I will pay for Talia to spend her spring break with me in Central Florida. In addition, we will live in North Wildwood throughout the upcoming summer. I will involve Talia in any major life decisions going forward. Regarding the day-to-day, I am to call Talia at least two times during each week. We will correspond, exchanging letters, back and forth. I am to attend Talia's graduation ceremony from West Chester University in mid-May, and the two of us will make definitive plans to celebrate our two-year anniversary in mid-June.
It is late now, and the two of us are exhausted. We say goodnight, and Talia watches from a screen door as I pull away along the curb.
***
Upon my arrival in Orlando, the living becomes easy. It is the off-season, which means I only work six-hour shifts during the week. I live in a gated community located in a tony suburb known as Hunter's Creek. I spend my afternoons at the gym, or by the pool. The mid-days get arid, and they are policed by 15-minute downpours. I have access to a company vehicle. My gas and tolls are reimbursed.
I pick up Talia at the airport the second week in March. The two of us seem unfamiliar, a dynamic we attempt to bridge by having sex. I take Talia out to dinner, where I enjoy my first alcoholic beverage in over a month. The following day Talia accompanies me to Old Town, where we motor around the venue in a cart. On Wednesday, we head to Universal; on Thursday, we hit all four of the Disney parks. On Friday, we experience our only disagreement of the visit. It arises after Talia offers to facilitate the manufacture of a fake ID for an 18-year-old employee of the Docs. "This is out of line," I say to Talia. The employee, who appears to be defending Talia's honor, responds by inviting me to piss off.
The horse is out of the gate now. And, as such, it no longer matters that Talia lives a thousand miles away, or that – so far as I know – she has no go-to source for procuring fake IDs. I am on the clock, and I am this kid's supervisor. I hold no stock in entertaining Talia's "side."
I drive Talia to the airport on Saturday. Our relationship is disintegrating, and the two of us begin to have at it over the phone. I am suspicious, and jealous, particularly on evenings when I leave a message and Talia fails to call me back until the following afternoon. One night in April Talia answers the phone around 2 AM. She is drunk, and maybe high, and she explains that she is in her bedroom at West Chester University, alone. We talk, and at a certain point I can hear a man's voice entering the room. The voice stops short, and I ask Talia who that was. After denying that there was any voice, Talia hangs up the phone. When I call back, the line is busy. Ten hours later, Talia admits that the voice belonged to a male friend. He was stopping by to say hello.
I am drinking on a regular basis. I get excessively drunk during the first week in May. I have taken a night off to watch Game 4 of the Eastern Conference Semifinals between the Philadelphia Flyers and the Pittsburgh Penguins. That game stretches to five overtimes (approximately seven hours). I am 14 Molsons deep by the time Keith Primeau evens the series at two. A few nights later I get hard-liquor drunk with a pair of sisters who are visiting from Wildwood. That outing ends with me in the backseat of a sedan, where I am making out with the younger sister – an 18-year-old who works for the Doughertys, as well.
I take a flight to Atlantic City, and I return to Wildwood less than a week before Memorial Day. Talia arrives to join me on our two-year anniversary in June. We have rented an apartment on West 24th Street, and I have decorated the place with more than a hundred purple and gold balloons. There is an ice cream cake in the kitchen, and there are two dozen roses in a vase. I cue up "God Only Knows" so that it is commencing at the exact moment when Talia makes her way in through the front door.
The phone rings.
"Hello," I say. I have no Caller ID.
"Whoa," my friend Dave says. "He answers."
"Look, dude, I'm a little bit busy right now," I say. "Talia just got here. We're celebrating a two-year anniversary."
"Two years?" Dave says. "It sounds like it might be time to get down on one knee."
"That's more like the seven-year anniversary," I say. "Listen, man, I have to go."
I hang up the phone.
"Who was that?" Talia says. She is carrying her luggage into the bedroom.
"Dave," I say. I notice that the volume on the stereo has been turned low.
"And what was that you were saying about a seven-year anniversary?" Talia asks.
"Nothing," I say. "Dave was just wondering whether I was going to propose."
"So, what, you think it's gonna be another five years before the two of us get engaged?"
Talia says.
"It's Dave," I say.
"Yeah, well, I don't understand why getting married should have to seem like such a joke."
"It's not," I say. "I mean, it doesn't. Besides, you just graduated, and I have student loans."
"That's not the point," Talia says. She is speaking to me over her shoulder. "The point is that we have never even talked about it. The point is that I've spent the past four months living up here
on my own."
"The two of us are together now," I say.
"That's good," Talia says. She is putting her clothes into a drawer. "I'll keep that in mind when I'm peeling potato skins up on the boardwalk."
The tenor of our conversation does not change for close to an hour. The afternoon is over, and so we drive to The Wharf hoping to enjoy an early dinner. It is quiet there, along the water, and a bearded man is playing Cat Stevens as we raise our glasses in a toast. Voilà pour toi, I smile at Talia. Et voilà pour moi, aussi bien.
Day 1,556

(Moving On is a regular feature on IFB.)
©Copyright Bob Hill
Member, American Authors Guild