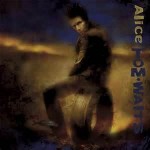 Tom Waits, Alice (Anti, 2002). Alice is comprised of songs written for a German play of the same name. The play, which opened in 1992, was loosely based on Alice Liddell, a preacher's daughter who provided the real-life inspiration for Alice in Wonderland. Waits' accompanying soundtrack plays like a warm blanket on a snowy afternoon. Outside there may be frozen ponds and fading roses, far-off echoes and train whistles. But inside it's all muted horns and atmosphere; pump organs and viola. A slow waltz here, a ballad there, and just enough stock weirdness tucked in between to keep the tastemakers on their toes. What it all adds up to is one of Tom Waits' most endearing albums, largely hinged on the bittersweet notion that no one puts flowers on a flower's grave.
Listen: "Alice" (Title Track)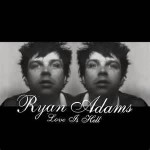 Ryan Adams, Love Is Hell, Pt. II (Lost Highway, 2004). Both parts of Love is Hell are excellent, but it's the second half of this double LP that really drives home a desperate sense of urban decay. There's a prevalent sadness throughout, and yet it's a sadness most listeners can relate to, if not one the overwhelming majority of us actually prefer to revel in every now and again, if only to remind ourselves we're still capable of feeling. Love Is Hell is as much about relationships as it is Adams' on-again/off again love affair with the steam-filled streets of Manhattan: Strung out like some Christmas lights/out there in the Chelsea night.
Listen: "My Blue Manhattan"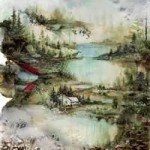 Bon Iver, Bon Iver (Jagjaguwar, 2011). Christmas night, boyhood memories, frozen fields and furling forests, all set against the snowy backdrop of Fall Creek, Wisconsin. Bon Iver is a seamless homage to the deep-woods cabin, wrought with cold chimes and hollow echoes. Justin Vernon creates a cavernous feeling here; a weak falsetto calling out across the wilderness. The cover art alone is worth the price of admission, and the band's name – literally translated – means "good winter." How on earth could you possibly go wrong?
Listen: "Holocene"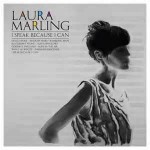 Laura Marling, I Speak Because I Can (Virgin, 2010). The centerpiece of this record is a song called "Goodbye England" that is as beautiful as it is brilliant: You were so smart then/in your jacket and coat. My softest red scarf was/warming your throat. Winter was on us/at the end of my nose. But I never love England more than when covered in snow. The entire album is just as lyrically shrewd and sound, accented by Laura Marling's unique tuning choices. Perfect for working through the night or kicking back with a
bottle of Merlot.
Listen: "Goodbye England"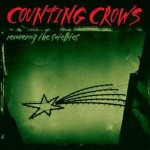 The Counting Crows, Recovering the Satellites (Geffen, 1996). If August and Everything After was the beginning, and This Dessert Life was the end, Recovering the Satellites might well have been the all-too-brief sweet spot in between. While there are a handful of rockers on Recovering, it's the quieter moments that really allow this LP its staying power – "Goodnight, Elisabeth," "Miller's Angels," and "A Long December," among them. Recovering the Satellites opens like a fairy tale, closes with a whimper, and somehow manages to sneak in a little bit of everything – including a brief sample of "Greensleeves" – via the intervening spectrum.
Listen: "Another Horsedreamer's Blues"
(Feel free to add any of your own suggestions in the Comments section below.)