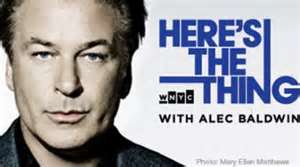 OK, so, word is out: A Good Day to Die Hard is fucking atrocious and Josh Duhamel's Safe Haven is equally bad. Given what little else modern cinema has to offer this coming weekend – with the towering exception of Steven Soderbergh's Side Effects – here are 10 kick-ass streaming suggestions for a lazy winter's evening spent indoors:
House of Cards (Season One): The new Netflix series is not exactly perfect, but it is the best of what's available until Mad Men kicks back in on April 7th. Sure, most of us could do without the whole breaking-down-the-fourth-wall thing. But the storytelling is rich, the subject matter is relevant, and Michael Kelly deserves a goddamned Emmy for his supporting turn as Douglas Stamper. Given the one-two combination of Lilyhammer, which is currently filming its second season, and House of Cards (not to mention the long-awaited return of Arrested Development this May) Netflix certainly does seem to be on the right track, which is welcome news, considering that unfortunate PR flub way back in the final quarter of 2011.
Frontline: The Untouchables: One of the most recent editions in PBS's award-winning news series, The Untouchables dares to ask the question, "Why hasn't anyone on Wall Street ever been prosecuted for all the illegal activity leading up to the financial crisis?" Good question. While this documentary provides very little in the way of real-world answers, it does serve as an important reminder of just how smarmy and crooked the majority of these too-big-to-fail motherfuckers really are, and why the utter lack of accountability has the entire wayward lot of them disco-dancing in the aisles.
Wings for Wheels: The Making of Born to Run: Recommended not only because of what an altogether remarkable human being Bruce Springsteen has turned out to be, but moreso because of how effectively Thom Zimny's doc captures that crucial make-or-break moment in any worthwhile artist's career. This film is an inspiration, to be sure – required viewing for anyone who has ever believed in something to the point of casting out every conceivable distraction that threatened to stand in its way.
Here's The Thing: Lorne Michaels: Lorne Michaels rarely (and by rarely, I mean never) agrees to sit down for an interview. But Michaels owes a great deal to his good friend, Alec Baldwin (or perhaps it is the other way around). And it is because of this that Lorne Michaels originally agreed to appear on Here's The Thing. There's a smooth reciprocity between these two that makes for great radio, as well as brilliant commentary. And, assuming you're so inclined, you'd be well served to check out the show's WNYC homepage, as it offers continuous access to a running archive of past interviews, including David Letterman, Lena Dunham, and Judd Apatow (to name a few).
Quentin Tarantino on Charlie Rose (12/21/12): One of the great joys of watching this interview via YouTube is that it allows one the freedom to just keep on dialing back … back, back, way back, until you hit Tarantino's original hour-long interview celebrating the major motion picture release of Pulp Fiction. Equally fascinating – if not wholly unexpected – is the on-set chemistry between Tarantino and Rose. A sheer pleasure, every time.
Sherlock (Seasons 1 & 2): Unfortunately, neither season is streaming for free via PBS/BBC any longer, but Netflix offers all six episodes (three to each season) on its website. While not entirely seamless, Sherlock is most certainly the closest thing we've seen to a worthwhile reimagining of Sir Arthur Conan Doyle's classic sleuth in years. Elementary is, well, elementary. Guy Ritchie's Sherlock Holmes is pretty much absurd, and House, well, let's just say Dr. House put most of his best work behind him shortly after season three. The beauty of BBC's Sherlock (presented by Masterpiece Theater) is that it somehow manages to hit the invisible mark all those others imitators missed, which is, of course, the constant mark of genius.
The Thrilla in Manila (HBO): Of all the Ali-centric documentaries – and there have been many – Thrilla in Manila is undoubtedly the best. It is certainly the most human, specifically because it is told from the perspective of Joe Frazier, that great great heavyweight from the fighting city of Philadelphia … the same man who always seemed to be afforded short shrift as an ongoing result of Ali's larger-than-life persona. Thrilla in Manila is the story of two aging-if-not-ageless fighters, deadlocked into a near-death battle for the ages … a battle that tethered the two of them together for all-time, rendered all the more poignant at this particular moment, assuming Ali's brother Rhaman is to be believed.
THR Roundtables: The Actors (2012): The Hollywood Reporter added considerable production value to its informal roundtables this year. While several editions of this series are noteworthy, this one is probably the most fascinating. Denzel Washington is both the elder statesman and the lynchpin. It's tough to take your eyes off him throughout.
The Iceman Tapes: Richard Kuklinski is a brutal motherfucker, currently serving an endless succession of life sentences for more than 100 murders (several of which he was convicted of, many others of which he has admitted to). But he's also a fascinating character study, given his laid-back nature and the unbridled honesty he exudes on film. There are shades of Tony Soprano here – shades of madness, shades of humor, shades of some weird, all-consuming charisma … the kind that previously allowed Kuklinski to draw his prey in just before he cut them down. This documentary is a necessary primer for anyone who's interested in seeing The Iceman (starring Michael Shannon), arriving in theaters nationwide this May.