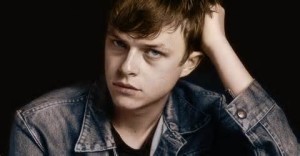 Dane DeHaan. Here's a prediction: Dane DeHaan will be to Andrew Garfield in The Amazing Spider-Man 2 as Andrew Garfield was to Jesse Eisenberg in David Fincher's Social Network (Lest we forget, the last big-screen actor to play Harry Osborne was a 21-year old James Franco). In 2013, DeHaan appeared as a low-billed character in The Place Beyond The Pines, carrying an entire third of that film by himself. DeHaan's got tremendous onscreen presence, equal parts Lothario and slouch. His next project? Appearing as James Dean in the 2015 motion picture Life (Lest we forget, a 21-year old James Franco won a Golden Globe for portraying James Dean in a made-for-TV movie).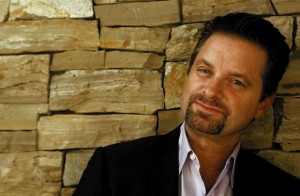 Shea Whigham. There's an old trivia question that goes, "Which actor appeared in only five motion pictures, all of which were nominated for Best Picture?" The answer is John Cazale. While 45-year old Shea Whigham lacks the individual panache of Cazale, his resume as a character actor is equally impressive. During the past two years Whigham has appeared as a recurring character on both Boardwalk Empire and True Detective, meanwhile landing minor roles in The Silver Linings Playbook, American Hustle and The Wolf of Wall Street, all three of which were nominated for Best Picture. With Boardwalk Empire entering its final season, Whigham has already finished worked on Knight of Cups, a Terrence Malick project that's slated for release as part of 2014's Oscar season.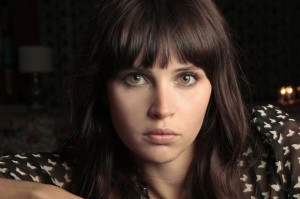 Felicity Jones. What makes Felicity Jones so powerful – if not understated – is her ability to translate every emotion that she's feeling through her eyes. Emerald, wide and penetrating, those eyes are about to make the leap from romantic indie dramas into The Amazing Spider-Man 2 – a movie in which Jones has been cast opposite Dane DeHaan as Harry Osborne's girlfriend. Breathe In, which is currently in limited release, features Jones as an adolescent homewrecker, co-starring with Guy Pearce.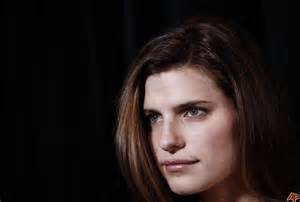 Lake Bell. After years of being typecast as the smoking white-hot siren, Lake Bell bucked convention in 2013, thanks to In a World – an original comedy that would've made IFB's Top 10 had I seen it before January. Bell wrote, directed and starred in the film, proving exceptional at all three. The 35-year old will appear in three major pictures this year, including Disney's Million Dollar Arm (with Jon Hamm) and The Coup (co-starring Owen Wilson and Pierce Brosnan).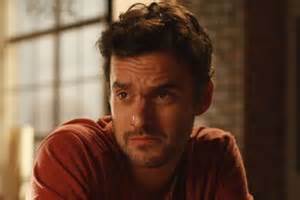 Jake Johnson. Whether referring to Drunk History, Safety Not Guaranteed or the excellent Drinking Buddies, Jake Johnson always brings something entertaining – if not wholly genuine – to the table. Johnson's capable of playing smug, meek, ridiculous or smart, versatility which makes him a go-to favorite for independent filmmakers and casting directors alike. What's next? A transition into major summer blockbusters as a top-billed character in 2015's Jurassic World.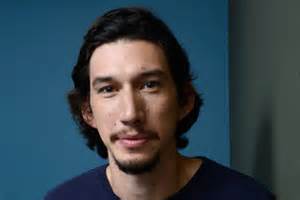 Adam Driver. Who would have thought the most talented actor to break out of HBO's Girls would be a guy? Driver, whose character on Girls represents one of only two remaining reasons to continue watching the once-formidable show, has already begun branching out into movies. Last year Driver appeared in both Inside Llewyn Davis and Frances Ha (Nos. 3 & 4 on IFB's "Top 10 Films of 2013"). He is currently rumored to be up for a significant role in J.J. Abrams' next installment of the Star Wars series.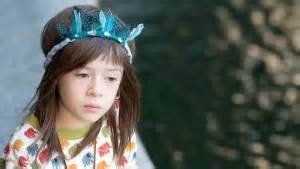 Onata Aprile. At the age of seven, Onata Aprile turned in such an impressive performance via the critically-acclaimed What Maisie Knew she stole the show from Julianne Moore and Alexander Skarsgard. Obviously, Aprile has a long row to hoe, as the transition from child actor to A-list star is not an easy one. That said, assuming Aprile maintains sound judgment and wise counsel, she's got the instinct and the foothold to keep on moving toward the top.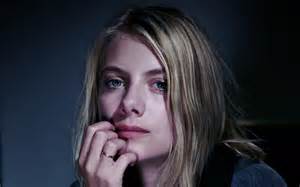 Melanie Laurent. After an award-winning start in French cinema, Laurent came to international prominence portraying Shoshanna Dreyfus in Quentin Tarantino's Inglorious Basterds. The brilliance of Laurent is that she doesn't allow her looks to give any performance for her. Now 31, Laurent can currently be seen in Denis Villeneuve's Enemy as well as Claudia Llosa's Aloft.