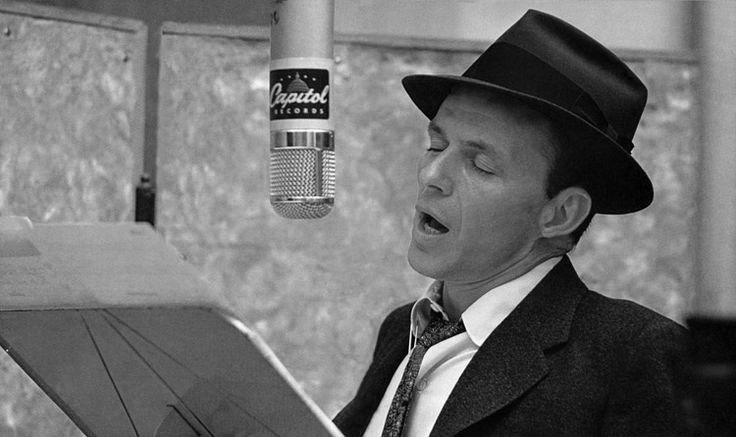 How hot is Frank Sinatra? White hot, assuming America's zeitgeist is to be believed. In addition to rumors that Martin Scorsese will direct a feature-length biopic about Sinatra, Alex Gibney recently assembled a two-part, four-hour HBO documentary about the singer. Two months prior, Bob Dylan released an entire album worth of Sinatra covers, having recorded enough material to release two. Given most trends are cyclical in nature, recurring every 20 years or so, Frank Sinatra's legacy is now, gearing toward a climax during the Summer of 2018 (the two-decade anniversary of his passing).
In conjunction with the build, New York's Public Library for The Performing Arts (located in Lincoln Center) offers up this free, career-spanning exhibition. Here one might find memorabilia from Sinatra's 1939 residency at the Rustic Cabin (located in Englewood Cliffs, New Jersey); there, an original mugshot of the idol being booked on criminal charges of Seduction. Here one might find Sinatra's concept albums; there, an original poster for Dirty Dingus Magee.
Here one might find an ample remembrance of the swagger, the voice; of a man so suave and lean apparent mob ties piqued his aura. For Sinatra was a crossover, an early champion of civil rights. To say he did it his way represents an obfuscation of thinking. The more impressive feat – on blatant display throughout this installation – is that Frank Sinatra did it. And in so doing, he left behind an inconceivable measure of work. The library's walk-through, which celebrates the centennial of Frank Sinatra's birth, does a commendable job of showcasing an entire century worth of talent.
(Sinatra: An American Icon continues at the New York Public Library for the Performing Arts through September 4th, Free, 40 Lincoln Center Plaza.)
Five More For The Offing: