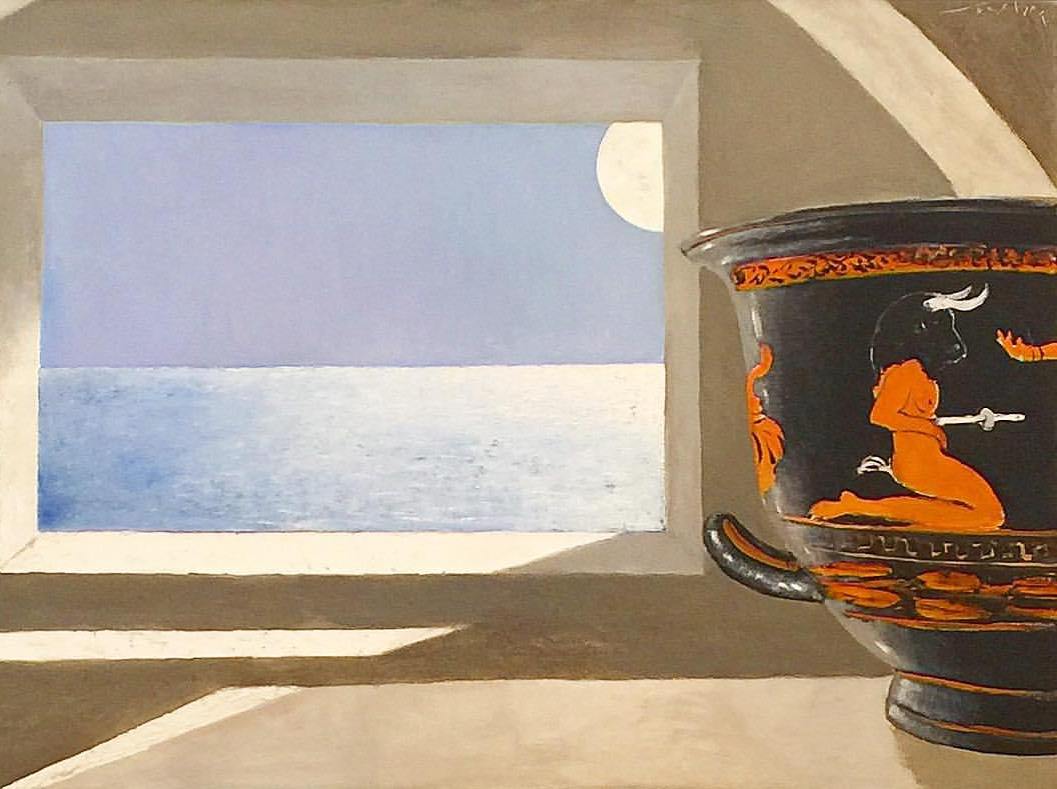 If you were from or of the Wildwood scene during the early 1990s, chances were you knew of an urban legend involving a whistling man who haunted midnight sands beneath the boardwalk. There were variations on this theme with each of them agreeing on this much: The Whistling Man was white, he preyed on girls who were distraught, he would whistle as he shadowed victims underneath the boardwalk, eventually luring them below, where he would rape and then strangle them before disappearing into the dark. The Whistling Man had been born out of a germ, the kernel of something that had persisted without check. Women had been strangled underneath the Wildwood boardwalk. There was Carol Hill in 1970, Patricia Thompson in 1982, and Bonnie Marks in 1986 – each of them sexually assaulted, without any of their cases being irrevocably removed. That is until July of 1998, at which point DNA evidence (unavailable during the spring of 1986) allowed investigators to charge Kenneth Mann with the rape and murder of Bonnie Marks. Mann was a convict, serving 45 years for the strangulation of a prepubescent girl in Ocean City. Mann's rap sheet was long, and it included – among other things – an arrest for making lurid phone calls to teenage girls
along the shore.
News of Mann's indictment arrived on the heels of an unsettling assault in North Wildwood. According to The New York Times, seven Staten Island teens had been detained in connection with the gang rape of a 15-year-old at the Grey Manor Motel (located at 21st and Surf). This story raised eyebrows, particularly because the mass attack had taken place in the exact same room where a nearly-identical assault had taken place one season prior. During the initial assault, a 19-year-old from West Deptford had been drugged, and then handcuffed, before being violated by at least two of her attackers. During both occurrences, the perps had taken photos of their victims in the nude.
Early on during 1998, the Grey Manor's owners had been threatened with a lawsuit alleging negligence (by way of premises liability). The plaintiff in that action, Brian Blair, had gotten cold-cocked outside of the Grey Manor during prom weekend of 1997. Blair's assailant was a 17-year-old whose BAC had risen to an approximated .45 in the hours leading up to the attack. The incident, a series of police reports asserted, was less an aberration than the norm. Compounded by a second multi-party sexual assault, rampant word began to spread that the Grey Manor might not only need to settle, but shutter its doors.
The fear was that a cancer was incrementally spreading throughout town. Wildwood Crest remained dry, essentially removed. North Wildwood, on the other hand, was situated between the bars of Lower Anglesea and The Pacific Street Mall. That mall was open to traffic now. Its clubs had taken to closing at 3 AM. And yet its walkway was still a major area for concern. One night in June I came across Mike Strickler, Surfside's Director of Operations. Mike was laid out on the asphalt, his jaw completely broken. Mike had gotten jumped along the north end of the mall on his way home from The Fairview. An ambulance was approaching to attend to him as I arrived.
The two cities – North Wildwood and Wildwood – kept twisting the truth into equivocations. One could see it in the way a North Wildwood police captain felt compelled to tell a New York Times reporter, "This type of attack is a rare occurrence," amidst describing a repeat sexual assault at the Grey Manor Motel. One could sense it in the way a local prosecutor very quietly ignored the open murder case of Patricia Thompson, citing an unofficial confession made by an anonymous suspect who had been deceased since 1991. Both municipalities had become entrapped by multi-generational legacies. Obfuscation became the name of the game, the bedrock of a campaign designed to recast Five-Mile Island as a 1950s paradise. The hands kept moving backwards, fueling notions that the only true means of reform might be upheaval; something like the Hurricane of 1938 or the breakneck Storm of 1962; something raw and unavoidable that would jettison the bile, laying waste to old-school promises, replacing cronyism with honor, and rededicating a people
via one cause.
Day 1,486

(Moving On is a regular feature on IFB)
©Copyright Bob Hill
Member, American Authors Guild